He's one fifth of Collabro and he was also your number 4 in our Fittest Males of 2015 poll and we've been fortunate enough to pose a few questions to Michael Auger. Check them out below:
Congrats on making number 4 in our Fittest Males of 2015 poll. How did you feel when you heard?
I was really shocked! When I saw the guys that were getting in the top 20 I assumed I just hadn't made the poll at all- such tough competition so I'm really grateful people voted for me!

Is it a bit of a confidence boost to know that people consider you fit?
Absolutely! Thank you! 
You got rid of the clothes for both Attitude and Gay Times magazines, would you be up for doing it again if they asked?
I'd need a few weeks notice to get back down the gym after Christmas but if people wanted to see it…do they??
What's your favourite part of your body?
Oh gosh. People comment on my biceps but I'm not sure ha!

When did the fitness regime start and how important is it to you to keep fit?
What fitness regime ? I like to keep fit but I also love chocolate. Everything in moderation! If anyone wants to write me a fitness plan or train with me then that would be great.
You're set to embark on your tour soon with the Collabro lads  – do you think keeping up your fitness regime will be hard?
It's always hard when you're on the road. Fast food is easiest but not always healthiest but we encourage each other to stay healthy!

What can fans expect from the tour?
The 'Act Two' tour is going to be bigger and better than last year! We've got new songs, a new stage, and a new member…ha I'm joking about the last bit!! But it's really worth coming to watch!!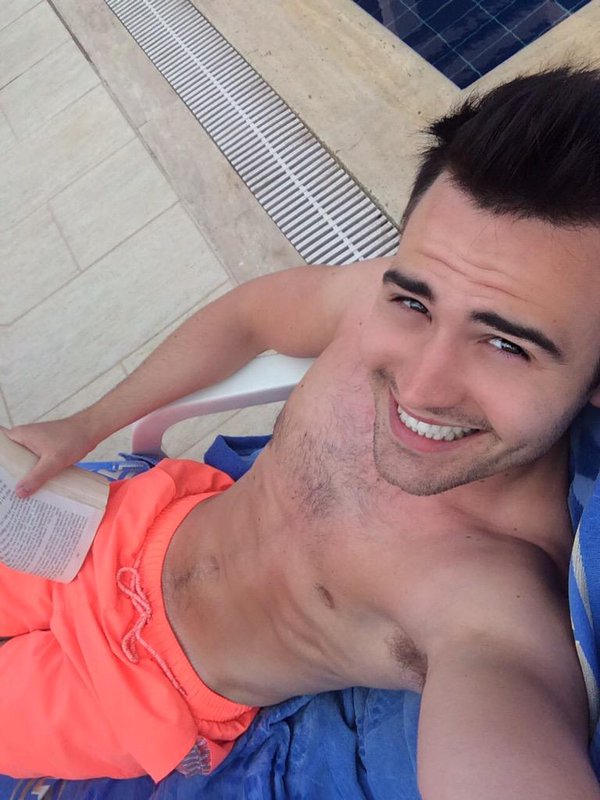 Out of all the guys who gets the most attention?
You'd have to ask the fans!
If you could swap shoes with one of them for a day who would it be and why?
I would swap shoes with Jamie as I'd love to be taller!
What's next for you guys?
We're off to America next week for a tour of the East Coast which is really exciting and then it's all about focusing on the tour!! I'm so excited !!! ☺️
Boxers, briefs or nothing at all kind of guy?
Boxers!
Who's your man crush?
Zac Efron! Who was number 5 in your poll ?
Who was the last person to see you naked?
The photographer at Attitude Magazine haha
To get tickets for their tour click here